Christmas 2021
You are very welcome to join us at this holiday period at our services on Christmas Day and Boxing Day, as we remember and celebrate God's gift to us in his son Jesus:
Christmas Day (Saturday 25th): 9am
Boxing Day (Sunday 26th): 10am
The services will be available both in-person and streamed on Zoom. For those attending in person, We will be following the precautions of our COVID-safe plan.
We appreciate your help in maintaining social distancing, and both hand sanitiser and disposable masks are available in the foyer for your use. If you are feeling at all unwell on the day, we ask that you would please join us via the Zoom video stream rather than attending in person, in order to show love and care for others and those at risk in our community.
As the COVID-19 situation in Sydney is developing at the moment, we will update this page if there are any changes to service plans.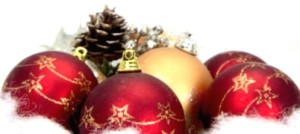 Community Prayer Requests
We know this is likely to be a difficult time for our community, and want to try and be there to support each other through this period. If you would like prayer for any reason during this time, please feel free to send your prayer requests to prayer@achurchinryde.net. These will be forwarded to the elders, who will be glad to pray for you.
---
Welcome!
At Ryde Presbyterian Church we are trying to follow an amazing God who has done wonderful things through His son Jesus, and who continues to transform us by His Spirit and His love.
We don't want to keep it all to ourselves either – we hope that we can each play our part in encouraging all people, in love, to grow closer to Jesus; To know him and the hope and freedom he brings.
Anyone is welcome to come along – you certainly don't need to consider yourself a Christian. We're a group of people of different ages and cultural backgrounds, which I guess reflects the community we're in.
The main time we meet is from 10:00am on Sundays, but there are also other regular times and activities that you can find out about here.
Information about upcoming events will be added to the news page. Also, our Facebook page is a good place to stay updated on the latest goings-on.
Feel free to have a look around the site, and please contact us if you have any questions.